Header Photo by Lukas from Pexels
We did it y'all, we survived another winter! Boy am I glad that it is Spring! Listen, I was waiting for the warm weather at the door. And that's on Mary Had a Little Lamb!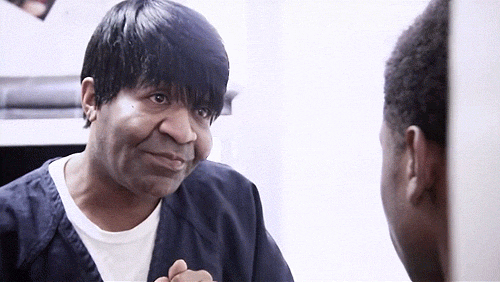 Anyway, I am super excited to be here writing a blog post for you all. There has been so much going on and changing in my life that finding time for the things I truly enjoy has been a struggle. I actually sat down, wrote out my daily hours and calculated how they are being spent and honey I came up in the negative. Where they do that at?
…AMERICAAAAA!! They do that in America. #ihateithere lol
On a more serious note, I hope that everyone is enjoying their Easter, the nice weather, and practicing gratitude on a daily basis.
---
Yesterday I finished the Djehuty Maatra Herbs 20 Day Raw Vegan FBD Cleanse! I am super excited to have made it to the end of the detox, if you are interested in my experience with this full body cleanse I have an IGTV series on my instagram for you to check out.
Now for a life update.
There have been some wonderful changes in my life. In my previous post I mentioned that I felt a shift the morning of my twenty eighth birthday and since doing the 20 day Full Body Cleanse I have gained so much clarity. The shift coupled with clarity is a dynamic duo! I can truly say that I feel myself walking into the life that was meant for me and it is an indescribable feeling.
The only thing lagging behind is my house. We just moved about two weeks ago now and while it's great news that we moved into a bigger place with cheaper rent, we haven't had a chance to put a lot of stuff away. Oh, and do not let me forget the laundry. Before moving our dirty clothes pile was unreal. We planned to wash all of the clothes before bringing them into the new house but there were just so many clothes that there wasn't enough time to take them all to the Laundromat. Though we did wash more than 75% of the clothes. However, the monster pile is back!
At this point it's time that I head on over to The Clothes Spin , a 24hr Laundromat that is open 7 days a week. The Clothes spin prides themselves on having a clean facility with fast and efficient equipment. If you live in Virginia be sure to visit their Appomattox Laundromat. They even have free WIFI and you know we love a good WIFI. They also offer multiple ways to pay for your laundry services. Everything I look for in a Laundromat if I do say so myself.
I mean, if you're going to do laundry you should at least be comfortable.
Besides laundry we have so many things on the to do list that I cannot wait to share with you all once they are in the works and/or done. The biggest thing for me is designing our home around sustainability and ease. I find that prepping in a way that makes everything easier and more convenient will allow for longevity and consistency.
Enough with home things, here is a bit more of an update on me and new things you will see on the blog and instagram:
I am locking my hair. That's right, I am changing my hair once again and this time I am going the Freeform loc route for a second time. I am super excited about it too!
I have made the vegan transition and will be doing mostly raw vegan foods.
Being as though I will need so much produce, I will be starting another container garden.
Lastly, I will be posting more fashion/style content.
These are just a few updates that I am willing to share at this moment with you all and am looking forward to taking you all along on this journey with me. If you have any suggestions or tips regarding a #rawvegan lifestyle please feel free to leave a comment below or send me an email so that we can connect and chat.
As always, sending you lots of love and light!
Give me a slight update on you and your life in the comments below. I would love to catch up with you and read about how everything is going.
Also, special shout out to The Clothes Spin they have sponsored this post.